The Black Hills are beautiful year-round, so don't let the cold weather and limited sunshine keep you from exploring. Enjoy winter sports, local events, and view the Black Hills through a different lens. Discover what the Hills have to offer during these winter months and let us know your favorite activity!
Winter Sports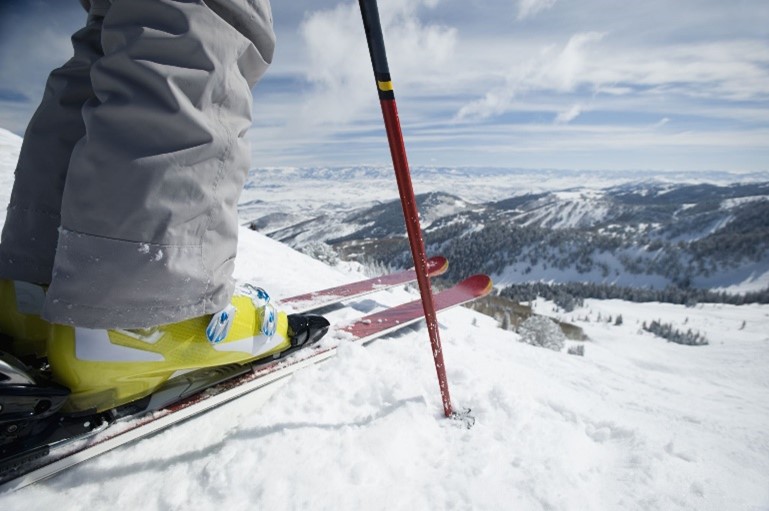 If you love skiing and snowboarding, be sure to stop by Terry Peak. This family-friendly ski resort is less than 10 miles from Deadwood and offers slopes for everyone. At Terry Peak, you can get ski & snowboard lessons, rent gear, and cozy up in the lodge.
If snowmobiling is more up your alley, adventure awaits with 350 miles of trails in the Black Hills National Forest.
Take a hike unlike any other with the beautiful snowcapped pine trees. Most trails are still open but be sure to double check before heading out. One that you don't want to miss is the Community Caves in Spearfish Canyon. This frozen waterfall is also great for ice climbing.
Ice fishing is a popular pastime and is allowed on all lakes in the Black Hills National Forest. There are a variety of fish in the lakes, so ask the locals where their favorite spots are.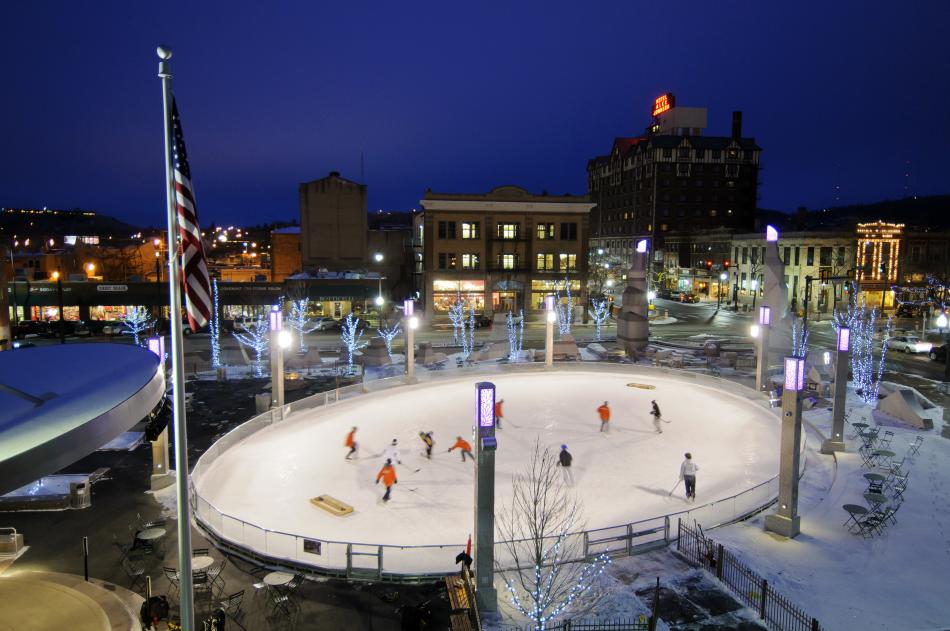 Don't miss out on the outdoor ice-skating rink in downtown Rapid City! Grab a hot chocolate or coffee and discover what downtown has to offer.
Staying Warm
Moccasin Springs in Hot Springs offers a wonderful place to relax. Soak in the naturally warm mineral springs, schedule a spa treatment, and grab something to eat at the Buffalo Dreamer Restaurant. The waters are naturally 88-90 degrees, with some pools heated up to 102 degrees. When you're done, stay a while and explore Hot Springs' downtown scene.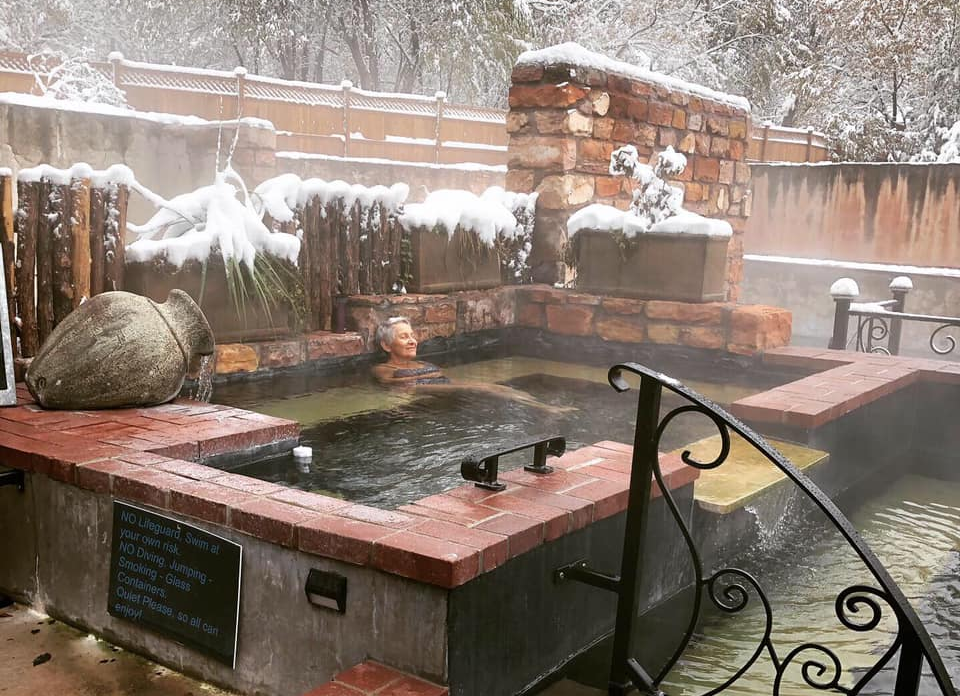 Revel in the beautiful snow while staying toasty warm in the Miner Igloos. These can be reserved for 2-hour timeslots, available through March 15. Miner and Prairie Berry offer tastings of locally made brews and wines as well as delicious food.
Get some reprieve from the frigid air and head below ground. Wind Cave National Park is open every day of the year but check ahead to make sure the Visitor Center is open and get a tour.
Upcoming Events
The Burning Beetle is a community celebration that began in 2014 as a way to focus on our connection to the Black Hills and raise awareness of the community's response to the Pine Beetle infestation.
This year the event will be on January 15, starting at 3:00 pm for a Variety Show at the Custer High School. See the website for more details.

The annual Black Hills Stock Show & Rodeo is chock-full of events, vendors, and more! There's even free music and art shows, so the fun is for everyone. Stop by January 28–February 5, 2022, to see the second largest even in South Dakota.
Do you have another favorite Black Hills winter activity? Let us know–we're always looking for something new to do! Of course, one of our favorite things is to help people buy and sell real estate. The winter is a great time for serious buyers to show that they're willing to do what it takes (like trek through the snow) to find their dream home. Give us a call to get started on your home buying or selling journey today—605-646-3336.
Written by Hailey LaMont, Licensed Transaction Coordinator
The White & Associates Real Estate Team
www.WelcomeHomeBlackHills.com
Keller Williams Realty Black Hills